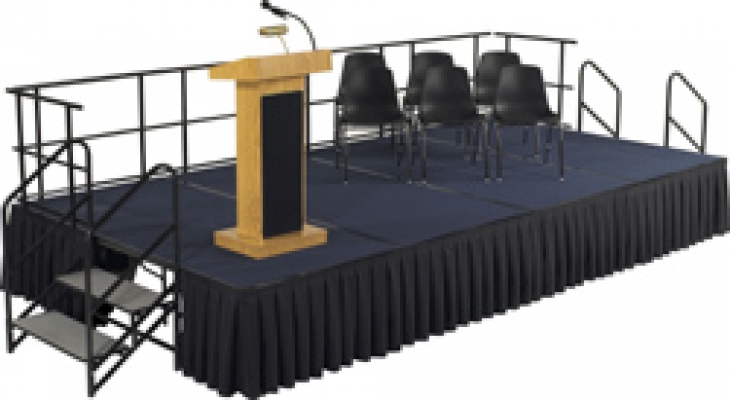 Churches, Fairgrounds, Community and Banquet Halls and Meeting Rooms have to be outfitted with a variety of items, from Table Skirting to Staging on to Concession equipment and trash cans! Call to visit with our experts about everything you need to complete your facility.
Check out Kwik Covers!! These handy table covers wont blow off in the wind and protect your tables during messy projects! We provide your table skirts, Kwik Covers and pipe and drape for back drops and side walls.
Need to hang and transport your tablecloths and drapes? We have you covered with Hangers and Racks to move all your linens!! Along with everything for your tables we can also provide risers and staging for head tables and presentations, and the lecterns and podiums for these. Portable Bars of all kinds to complete your setups! Looking for outdoor equipment such as trash receptacles, benches and games? Concession equipment like Popcorn Poppers and Hot Cheese dispensers?