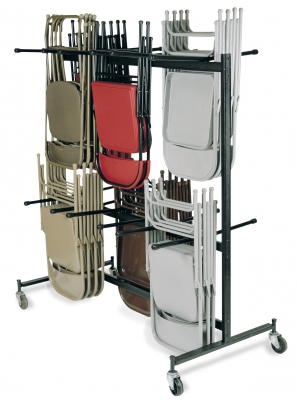 Request More Information
Folding chairs are handy and easy to store on one of our chair carts.
We will match your chair with the perfect storage solution. Whether you need the two tier chair cart, the horizontal cart or the poly chair carts - we have you covered! We also can provide under stage storage carts.
Call us and get help from our experts!