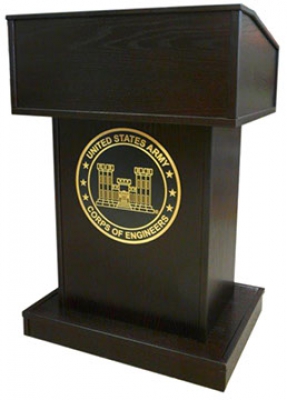 Request More Information
Functional and Affordable Lecterns are a staple in institutions across the country. Choose from rich wood or a contemporary clear lectern. Available wired, wireless or no sound. Table Top podiums are the perfect choice for meetings and small seminars.
HIGH QUALITY HAND CRAFTED LECTERNS AND PODIUMS
These Fine Furniture Wood Lecterns and Podiums are handcrafted in the USA. Crafted from your choice of wood in the stain of your choice-these will make an impact in any Club setting where quality and beauty are expected.
Because of the custom nature of these products- please call for details!! You will not be disappointed in the quality or the price just for our VGM Clubs.
Laminate Lecterns and Podiums
Laminate Lecterns give the look of luxurious wood. These lecterns are available in styles and colors to match any decor. Call for options and pricing