Outdoor Benches, Trash Receptacles, Picnic Tables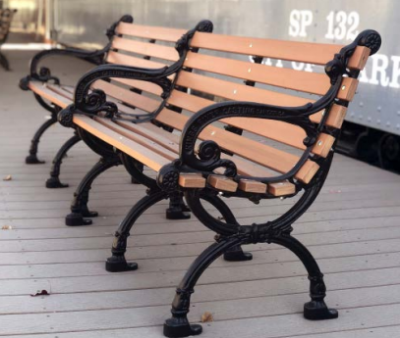 Request More Information
From Park Benches and Picnic Tables to Outdoor Trash and Cigarette Receptacles we have you covered.
We will provide options in Park Benches and Picnic Tables that are commercial durable but attractive for your environment. This seating will provide a perfect place for a picnic or an intimate outdoor area.
We want your trash cans to blend in to your outdoor area!! But be visible enough to be used! Same for Cigarette snuffers, pair a trash can with a matching snuffer.
Looking or outdoor games? A concrete Bag Toss set will stay in place and last from year to year!
Call for selections and colors on all our items for your Outdoor Areas.